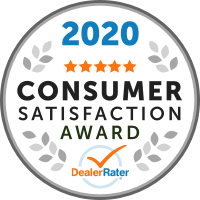 Stories from real Premier Companies customers! 
Models used in photos.

Derrick* wanted to surprise his mother with an Audi Cabriolet for her birthday. He contacted Audi Cape Cod, who made the purchase fast and easy. The sales representative went above and beyond to get the paper work done and the car ready for delivery, and was happy to be a part of pulling off this surprise in a short amount of time. The team also went over every feature of the car with Derrick's mother and extended the offer for assistance in the future if she should ever need it. 
*no name given with review

While John and his family were vacationing in Cape Cod, their check engine light came on. John called BMW of Cape Cod and was able to bring the car in immediately on a standby appointment.  The team diagnosed the problem within an hour and recommended not driving the car long distance. They overnighted the part and performed the repair, having the car ready to drive before John's vacation rental ended!

When Marty and his family found themselves on the road, far from home with vacation luggage and a malfunctioning key FOB, Marty looked up dealerships in the area that could help. He found Premier Cape Cod, who were more than happy to help! Not only did Premier find him a new FOB suited to his vehicle, but gave him and his family a lift back to their hotel while the FOB was being programmed! 

Danielle needed a new car desperately, and had her eye on a Mazda3. When she called Premier Mazda, the quote she was given made her jump in her car and visit the dealership for a test drive! She signed that day, and the Premier team stayed late to go over all of the features of Danielle's new vehicle, as well as help her set up her new Bluetooth! She was overjoyed to drive away in the car of her dreams!

Over the past 20 years, Chris and Cheryl have owned four different Volvos. So when it came time for a new car, the question was not whether to buy another Volvo, but which Volvo model to buy. Chris and Cheryl did not feel pressured or rushed in their decision, and the Volvo Cars Cape Cod team explained each vehicle in detail and let them decide on a car at their own pace. They couldn't be happier with their Volvo XC60 and the choice they made to come to Volvo Cars Cape Cod!